Testimonials
Great Thanks for such a beautiful promotional magnet. I should say your professionalism is above my expectations. I am beaming with joy after HOUSTEX exhibition where I appeared for the first time this year and gifted away my promotional magnets. My office is just buzzing with enquiries and I have completed many orders too. Thanks guys for giving me such a wonderful kick start through these magnets.
Powel Duda, Houston, TX
I and Joel are getting married on 29 August, 2013, and we have already sent out the save the dates for our big day. Thanks guys, it was our last minute decision to approach you; still everything went above our expectations. The magnets turned out well and everyone is praising us for our choice. Some of our friends have already made up mind to order it from you. Alan, Joe, Pristine, Jacqueline- are quite handful of friends, who are getting hitched this year and they may approach you for their orders, too. Keep going guys!
Jenny and Joe, Dallas, TX
I have been working with Magnets Buddy for a few months now and should say that it was an exhilarating experience. These guys have designed and developed my marketing package comprising of promotional magnets. I should say these guys always came up with brilliant ideas and as usual everything was ready on time. I am suggesting them to all my friends, who are putting up their businesses. Keep helping me and others guys!
Mark Pasena, Durham, North Carolina (Holy Foods)
just wanted to let you guys know that promotional calendar magnets, which I bought from you during Christmas season has started bringing me good results. I have handed out them during a community event in last November and it was an instant hit from that moment. Today, many people are calling me for services by looking at the magnet and they say that it was a wonderful greeting token that they ever received during such events.
Rick AJ, Denver, Colorado
Holla! Jack is jumping over places, and screaming with joy because we've received our order (Save the Dates) today and we are happy that it's just 150 days to go before saying "I Do".
Deborah Moore, Bridgeport, Connecticut
Sorry, earlier I thought that all promotional magnets are just sham. Today, after working with you, I am relieved that they are really worth investing.
Jeff Capriati, Boise, Idaho
My silver wedding anniversary was special because all my family and friends dropped in by surprise. When we were wondering how they all remembered us on our special day, they all told us about the save the date – anniversary magnets sent out by our kids (Rose and Parker). We are proud of them about the choice that they made and also thankful to you guys for helping them to come up with the right choice and designs. I and Ruth cannot stop beaming with the good memories of the day.
Ruth and Crystal Baker, Wichita, Kansas
Last year, when I started with Pet Kings (pet clinic) the response was very slow because I couldn't hit with pet owners. I was contemplating to close down the clinic. It was then Ron suggested that I should participate in the pet show and gift away promotional veterinary magnets. Again Ron suggested that I should consider Magnets Buddy because he had a good working experience with you guys. Thank God, I have listened to him because my business is picking up. Also, many people are coming up to say that this veterinary magnet just hits them right into their consciousness and often reminds them that their pets are precious. Thanks guys for helping me to click away easily.
Roger Scott, Newark, New Jersey
Roger, Rich (Richard), Mitchell (RRM) – always sounded an explosive combination to everyone who knew us. And this year we decided to take this friendship to next level by starting "Ahoys Pizza" in Houston. The initial phase was very difficult for us. So, we decided to participate in the food fest and handed out pizza shaped magnets ordered from Magnets Buddy. The results were amazing because people have started buzzing in and slowly the crowd is getting larger and larger by day. They say that the magnet, which we gave them always reminds them about us when hunger pangs start bothering them. Three cheers to you guys.
RRM , Houston, Texas
I've received my order of Save the Date Magnets and it has turned out well. Jessica – my fiance is over the moon on the seeing the magnets and she is damn sure that people will call us to appreciate. Thanks guys for helping us to kick start the preparations in the right mood. You guys are welcome to bless us on our special day.
Nelson Parker, Burlington, Vermont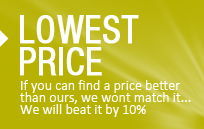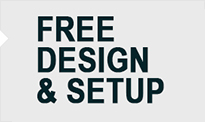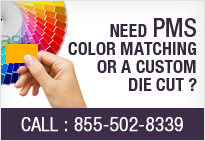 Faqs
How do we know that magnets offered by you are of genuine quality?
Don't get fooled away by the concept of thicker magnets. Most of the magnet manufacturers produce magnets with higher rubber content and lesser magnetic material and charge higher. However, we offer ONLY THICKER MAGNETIC MATERIAL at COST EFFECTIVE PRICES. Also, all our magnets are MADE IN USA using high quality magnetic material.
What shipping facilities do you offer?
We offer Fed EX and Standard Overnight shipping.
View All FAQ
Client List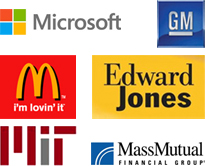 View All