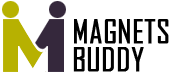 Wedding Magnets – 5 Choices to Consider in 2014
Planning a wedding is a very challenging task and it involves lots of preparations and homework. Most people struggle in the first stage of sending invitations to their dear ones and often end up messing it all.  It is here the role of wedding magnets become more prominent because easily steps into the role of a reminder, memoir and a relationship builder. If you have decided to get hitched in 2014 and searching for a reliable token to announce your happiness, then these 5 patterns will be of great use –
Wedding Favors
Along with sending out wedding invitations, wedding favors is another area, where most people fail to make difference. Edibles, porcelain utensils or small kitchen/office accessories are the most common gifts handed out during weddings and they often get thrown away after the event or sometime later.  This time you can pursue wedding thank you magnets, which will enthrall your guests for long and stands higher chances of retention as a memoir.
Wedding save the date magnets helps to showcase your personality and character with ease. The difference between traditional save the date items and wedding save the date magnets is that most of the earlier choices wear out with time, whereas custom magnets remain in good condition. Another reason why these wedding magnets become a good choice is because people retain and see them more often. Every time they go near a refrigerator door or peek over a office cabinet, they will see your information and will make up mind to attend your wedding.
Photo Booth Wedding Save the Date Magnets
Photo booth wedding save the date magnets are getting popular and going by trends it can be confirmed that they are going to be a massive hit in 2014, too. This photo wedding magnet allows couple to offer their picture as well as announce their wedding with venue details. People who are receiving this wedding announcement magnet are actually receiving two things – wedding information and a space to host their photos (in some variants the outer center can be removed and replaced with any picture of the same size).
Calendar Wedding Magnets
Calendar wedding magnets are the funnier way to reminding people that you are getting hitched and expect them to bless you.  You can either offer it in a calendar format with the wedding date circled or date replaced with some wedding symbol.
Personalized Wedding Magnets According to Themes
Personalized wedding magnets can be availed in any theme, shape or size depending on the choice. These magnets are offered in different shapes and sizes as well as themes and you can choose them as per the wedding pattern. Beach wedding magnets and coffee cup wedding magnets are some of the popular choices in this category.
If you have made up your mind to invest in these wedding magnets then probably you'll have more to add to this list of wedding magnets after the experience!
Share and Enjoy