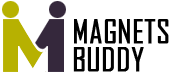 Make Your Business Promotions More Fun with Sports Schedule Magnets
Sports schedule magnets, business promotion, and fun? ! Are you crazy?  – These are the doubts that plague minds, on hearing about business promotions through custom sports magnets. Let's take it one- by- one.
Business Promotions – Sport is one of those passions, which connects people across vast spectrum of society. Over the ages, marketers have always tried their best to exploit this passion to position their businesses. On reading this you might be thinking that we are talking about big multinational corporations? No, we aren't exactly thinking about big businesses, but small businesses, too. Although, MNC's splurge millions on advertisements and grab lion share of profits, the smaller ones can properly utilize the opportunity to position their business by employing these cost effective sports schedule magnets.
People will happily accept any information pertaining to their favorite sport and they will try their level best to retain it before eyes, thereby buying you good face time in their homes, offices or other private spaces. This longevity is the key to success, which means you are going to reap a mullah as long as your information stays crisp and clear in their mind.
Sports Schedule Magnets – Today, there are no dearth of options for sports schedule magnets and there is genuinely one for each big sport played in USA. This means under sports schedule magnets you can go for – football schedule magnets, basketball schedule magnets, baseball schedule magnets, hockey schedule magnets, golf schedule magnets, soccer schedule magnets, and NASCAR schedule magnets, etc.  These magnets can be sought in any shape and size depending on the choice and requirements.
Fun – It is not always pleasant and practical to get connected to a viable customer on one-to-one basis. Instead you can try to get closer to them by nudging their interests, and what could be more apt than a sports magnet. As said before, a sport is one of those topics, which will give you easy and appreciated entry into the living rooms of your targeted customers. Believe us it is all going to be fun with these promotional sports magnets. As, with mega million marketing budgets, you may not be able to cast appeal over millions of spectators glued to their TV screens, but you can definitely try to influence handful of them through these magnets.
Not to use cliches, but after working with these sports schedule magnets, you will easily recognize that business promotions, fun and sports schedule magnets are the different sides of the coin called "Value Marketing".