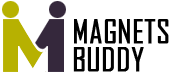 How are School Fundraisers Going to Be Different with School Magnets in 2014?
What is all about involving school magnets during a fundraiser? Take it this way. A school term is about to end and parents councils are in hurry to organize school fundraisers and collect as much money they can. These events haves been always appreciated by public and most of them actively contribute to it. It is sure that parents and students are all getting ready to order pizza, bread braids, pastries, fruit baskets and other goodies during such events.  What if you can make difference this year and offer them something authentic and more delicious than bakery goodies?
Here is how you are going to make difference to school fundraisers by employing these school magnets–
Buying long lasting interests – You can get these delicious magnets imprinted with next semester schedules or important school days or even vacation information. Or you can simply hand it out as a plain calendar magnet with dates and school information imprinted on one side. These custom printed magnets will definitely keep students and their parents toed with the interesting bunch of information imprinted against them. Yummy pizzas, pastries and breads may be relished with light heart, but such memories last for short time or to say they are not remembered until the next fundraiser. However, these magnets can capture long lasting interests of its buyers and they continue to get amused throughout the lifetime.
Stirring Brand Consciousness – Magnets for schools purchased during school fundraisers will be retained by many students and their parents as a unique brand token and it stirs a sense of pride and consciousness within them.
Adding Conviction – In this era, when education is becoming a subject of mass divide around the world, it is becoming very important for educational facilities to work harder to stay in the business. Word-of-mouth marketing and media advertising helps to build conviction, but school magnets towers above such practices in many aspects. These custom magnets will always stay before their eyes and continue to build their confidence and conviction about your brand.
Inspiring Generations – Edibles, toys or other gifts add to memories and fade into oblivion with passing time. However, fundraiser school calendar magnets or school car magnets are going to stay there for long and continue to inspire generations to come.
With new techniques in magnetic printing getting popular, it is definitely going to be easier for you to get these magnets created in any shape that you want. This means the school fundraiser 2014 is going to be a "big bang hit" and students are going to enjoy it than ever before!
Share and Enjoy