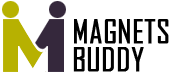 How Are Political Magnets Going To Be Beneficial For Your Political Campaign?
If you are a campaigner, then you might already know the amount of money and efforts involved in campaigning. This blog explores possibility of involving political magnets for campaigning and ways of utilizing the election money in a wise way.
Print and visual media advertisements are essential for spreading your word, however, when employed low budget promotional products can be of great use too. Customized lapel pins, staplers, notepads, pens, and ribbons are some of the common promotional items employed by marketers to get closer to their targeted voters. Because they know that most familiar candidate with most compatible platform stands high chances of winning. As you might have seen even after splurging millions on print, media advertisements and gifts, many campaigners fail to impress the crowd and fail miserably to seize votes. This is because they haven't really tried hard to know a voter or to influence them in any way. It is here the role of political magnets become more prominent.
Communication Tool – As with any other cheap promotional gift, custom political magnets have their advantage too. It helps to initiate communication with each voter you are trying to reach out. Although you may not converse with them personally, at least this gesture will help you to get familiar with them.
Utility Value – Pens, pins, spiral notepads, customized lapel pins all lose their charm with time and they often end up becoming just any other object in a collection. However, a custom political magnet becomes source of pride and a unique refrigerator art, too. It will continue to influence a viewer from over refrigerator art and also transform duller surface into one interesting thing. Also, this magnet becomes a tool for presentation and decoration. Political car magnets / political car bumper magnets are getting popular and they are largely affixed over car doors during campaigning. These magnets can create big impact as large size billboards.
Affordability – Although some may argue campaign magnets are slightly costlier than the low budget gifts, but it is definitely going to be affordable if you think about its impact and shelf life. Campaigners who are trying to create big impact on the crowd and at the same time using their budget sensibly can order these magnets in bulk and make considerable savings, too.
Campaigners can utilize these sticky political magnets in best possible manner to create right impression with the right crowd.