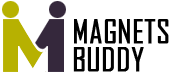 Why Should You Work with 2014 Calendar Magnets?
Greeting cards, emails, SMS wishes expressing New Year wishes– may warm your heart for a while and are easily forgotten, too. Calendars are the only thing that is going to stay for long and remind you about those wishes throughout the year. So, get ready to greet your customers through
2014 calendar magnets
and be the reason for their smile and sanity.
 Magnetic Calendars 2014
• Will easily lead you to living rooms of your targeted
customers and starts working in your favor
• Will keep your information before their eyes
• Will aid in building conviction around your business
• Are largely affordable
• Are offered in all best selling designs
• Make a perfect hand out or mailing
• Work great for everyone
• Are proven and effective promotional tools.
2014 Magnetic Calendars for Refrigerator
• Peel and Stick – This kind of custom calendar magnets are for businesses, which have high expectations from their investments and expect to receive that wow from their customers every month. These calendars are offered in various price ranges and can be actively involved in promotions after getting them suitably customized.
• School Calendar Magnets – Schools are getting ready to welcome students in the New Year and they can enrich the experience by handing out school calendar magnets. These
custom magnets
are loved by most students and stand higher chance of retention even after the year rolls by.
• Jumbo Calendars – These jumbo calendars can buy attention due to their prominent shape and they can easily transform any duller refrigerator surface with ease. Perfect for reference, decoration and brand building – marketers can easily rely on it.
• Business Card Calendars – Custom business card calendar magnets are our all time best sellers because marketers and their targeted customers never grow bored of it. These fridge business card calendars are best for quick reference and can attract anyone with their charm.
Calendar Magnets 2014 – Are Here to Stay
Magnetic calendars are made up of good quality paper and possess strong adhesive at its back, which makes it easier to retain them over refrigerator doors, wending machines and other household appliances.Any marketer who wishes to deeply influence their customers in a light way can always rely on this tool because it is going to stay longer and stick their business messages, too.
Custom Calendar Magnets and Bag Full of Freebies Buying calendar magnets from online is considered more beneficial than buying it from any regular departmental store in your city. Most of the reputed online magnet stores offer bag full of freebies with
orders such as –
• Free Ground Shipping – Most marketers end up spending considerably large fortune on shipping charges, they can relax and be at ease because free ground shipping is available for them.
• Free Design Proof – "Money speaks first" is the ultimate truth of advertising. Marketers who are trying to save on costly design proofs can find relief at this point. In most cases, free design proof is mailed within 24 hours of ordering or at times it may take 48 hours.
• Free Custom Design – "You are Your Own Master" when it comes to designing a calendar magnet. Unlike the regular print calendars, marketers can oversee and manage the designing of a calendar magnet by their own.
You are just couple of yards away from 2014 and just couple of inches away from starting it all over again with these 2014 calendar magnets.
Share and Enjoy