Terms and Conditions
Magnets Buddy urges all its clients and users to read this user agreement carefully before buying from us or before entering into any legal business agreement with us. Magnets Buddy can change this agreement, any time to incorporate revised user friendly schedules or to strengthen user laws or to incorporate any other legal terms. At that time, Magnets Buddy will take appropriate actions to inform clients about these changes through email or any other modes of notification. If modification of this agreement remains unacceptable to you, then it's better to cease using this website. If you are using this website for buying or referring some products /information, then it will be conclusively presumed that you have accepted these changes. If you have any doubts or misunderstanding regarding any portion of this user agreement then feel free to contact us at [email protected]
User Conduct
If you are using Magnets Buddy, you agree not to
Indulge in any illegal acts to hack into our system and to extract any user information, product information from our website, server or any other system connected to our website.
Supply or promote any harassing, vulgar, unlawful, abusive, threatening, pornographic, obscene, indecent, profane, tortuous, inflammatory, libelous, racial, hateful, politically, socially, ethnically, morally, and inappropriate content, which defames the brand, system, or any other person associated with or working with the company.
Impersonate any client or affiliate falsely to gain any benefits (This term covers personal and business benefits in all manner)
Upload, post, download or transmit , any information that may infringe any trade secret, trademark, intellectual, and proprietary right of any other client, intellectual and brand. As per the guidelines, you are supposed to supply us only original art work, which represents your brand in best interests. This implies that you cannot copy or reproduce -images of other similar or branded products, celebrities, or any designs, texts- already being regulated or used by others. You cannot tamper the branded images or designs with minor contributions to claim them as your own.
By uploading any content on this website, you actually represent and warrant that you are lawfully producing and distributing such content and it complies with all applicable state, federal and local laws, ordinances and regulations.
Upload, post, download and distribute any content, which supports or encourages illegal activity, criminal offense- violating established state, local, national and international laws, targeting individuals from within or outside our organization.
Upload any content, which violates child rights or their privacy. People who are found guilty of violating child pornography laws, child labor laws, child exploitation laws or inflicting cruelty towards kids by using our website will be subjected to trial through stricter laws as established by the state, and federal governments.
Upload, download or distribute any unauthorized and unsolicited promotional materials, advertising content, spam, junk mail, chain letters, or any other form of solicitation.
Upload, transmit or download any virus or other malware programs on this website that destroy functionality of a system and tamper the private information mentioned on this website.
Interrupt or destroy the integrity of this website or disrupting its security by tampering with any services, accounts, and system resources – connected through affiliated or linked websites.
Include the links of this website in any social media platforms or any other competitor or non-competitor, marketing or advertising websites without our prior permission.
Use any manual or automatic device to extract any information or to hamper the navigational structure of the website.
Copy, modify and transmit – content from this website
Contact any of our clients on our behalf or influence their buying behavior. We have not authorized any external entities or persons to act on our behalf in influencing anyone with fulfilling and unfulfilling claims. This means magnetsbuddy.com is our sole point of contact.
Content Management
Magnets Buddy doesn't pre-screen any content submitted by the user, but our designees possess the right to remove any material, which they feel can generate inappropriate reactions from users. We screen the orders only to assure that it complies with terms and conditions as well as our guidance. We require our clients to evaluate and bear risks associated with the accuracy, usefulness and completeness of the content provided by them. Magnets Buddy or none of its parties are actually responsible for creation, and compilation of any content supplied by client or bears any responsibility about checking their appropriateness. Neither we are responsible for any harm caused by using the content.
Magnets Buddy may store or preserve information and content supplied by our clients in our database for our records and may treat it as a reference while serving the client, the next time. For knowing more about the sharing and utilization of such content, please read our privacy policy.
Indemnification and Reservation of Rights
Clients who are dealing with us should agree to waive off any claims against Magnets Buddy and its affiliates, directors, and employees for damages, losses and injuries, caused by communications, and materials supplied by them. Clients should agree to indemnify Magnets Buddy and its affiliates from expenses, monetary (legal fees) or voluntary claims arising due to breach of agreement of this website.
Trademarks, Copyrights and Proprietary Rights
Magnets Buddy trademark information (taglines, product images, designs) may not be used in connection to any other similar product or entirely new product to misled or create confusions amongst customers. We strongly condemn any one from indulging in activities in any manner that discredits or disparages Magnets Buddy.
Magnets Buddy condemns anyone from using, reproducing, or copying whole content or part of it without our permission for their personal or business benefits.
As per the intellectual property rights followed by Magnets Buddy - any content supplied by a client such as messages, notes, e-mails, testimonials, ideas, letters, suggestions, or any other written content, submitted to us or used during communication will be automatically - assigned, transferred and granted by them to Magnets Buddy. And it will automatically become the property of Magnets Buddy. We may utilize, copy, exploit, implement and transfer -such intellectual property rights therein in a way and for any purpose that Magnets Buddy wishes to improve its services.
Intellectual Property Policy
We may terminate the accounts of users who infringe or may violate the intellectual property rights of others. If a client believes that any portion or the whole part of his content are copied and constitutes any trademark infringement or violation, please notify us in writing. And such communications should come from an authorized person and it should include -
A physical or electronic signature of a person authorized to act on behalf of a trademark/copyright interest.
Description of trademark or copyrighted content that is claimed to have been infringed.
Description of the area, where infringed or copyrighted content appears on our website.
Contact details of the emailing authority
A statement representing that in a good belief you understand that the disputed use is not authorized by agent or owner, who owns the original copyright.
A statement claiming that you are actually authorized by the owner of the trademark /copyright interest to involve in this case.
Warranty
CLIENTS SHOULD REPRESENT AND WARRANT THAT THEY ARE THE OWNER OF THE CONTENT SUBMITTED BY THEM AND THAT CONTENT DOES NOT INFRINGES/VIOLATES UPON THE INTELLECTUAL PROPERTY RIGHTS (COPYRIGHTS AND TRADEMARKS), PROPERTY RIGHTS OR OTHER RIGHTS OF OTHERS. CLIENTS SHOULD ENSURE THAT THEY DON'T SELL ANY CONTENT, WHICH IS ENTANGLED IN DISPUTES REGARDING PROPERTY RIGHTS, OR INTELLECTUAL PROPERTY RIGHTS. CLIENTS SHOULD WARRANT TO US THAT THIS AGREEMENT IS LEGALLY BINDING. AND IT DOESNT VIOLATES OR OVERRULES ANY (I) RULE, LAW, REGULATION, JUDGMENT, ORDER OR DECREE TO WHICH YOU ARE ABIDING OR (II) TERMS OF AGREEMENT, INSTRUMENT OR DOCUMENT TO WHICH YOU ARE BINDING.
Correction of Errors and Discrepancies
At times, product listing and product information on the website may possess typographical errors or discrepancies and content may be incomplete, too. Magnets Buddy reserves the right to edit such errors, discrepancies and to update any information (even after you have submitted your order). Please note that these discrepancies, errors and misinformation may relate to product description, availability, art set up, and pricing. Magnets Buddy also reserves right to restrict or limit quantities of products for myriad reasons, if our product management team finds that the ordered product breaches any term as outlined in this agreement.
Cancellation Policy
Dispute Resolution and Release
A client's business relationship with us will be construed and governed by laws prevalent in North Carolina. Any dispute arising over products purchased on this website shall be submitted to confidential binding arbitration in Durham, North Carolina to seek maximum judgment enforceable. We may be forced to seek injunctive relief from any federal or state court in the state of North Carolina, if any of our clients violate intellectual property rights mentioned in this website.
You and Magnets Buddy agree to submit to the exclusive and personal jurisdiction of the courts in Durham, Northern California.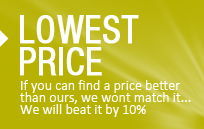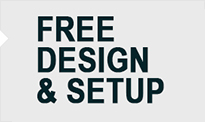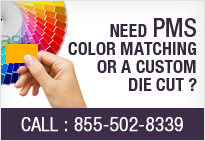 Faqs
How do we know that magnets offered by you are of genuine quality?
Don't get fooled away by the concept of thicker magnets. Most of the magnet manufacturers produce magnets with higher rubber content and lesser magnetic material and charge higher. However, we offer ONLY THICKER MAGNETIC MATERIAL at COST EFFECTIVE PRICES. Also, all our magnets are MADE IN USA using high quality magnetic material.
What shipping facilities do you offer?
We offer Fed EX and Standard Overnight shipping.
View All FAQ
Client List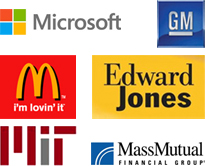 View All