Privacy Policy
Effective on May 1, 2013
This privacy policy outlines the online information collection practices practiced by Magnets Buddy and it is developed by keeping privacy of a client and his best interests in mind. This policy also highlights the choices available to our clients regarding our use of personal information offered by them.
Client Consent
Any client, who wishes to do business with us are actually giving us consent to use their private information while doing business with us. If we change any of the terms highlighted in this privacy policy for any reason, then the changes will be posted here or informed by email. We request everyone to read this privacy policy before proceeding with a business.
Collection and Using Private Information
Any person is asked to enter his/her private information only and only when they -
Register on our website
Order from Us
Subscribe to any communication from us such as newsletter
Participates in any online survey conducted by us from time to time
Fills out a Enquiry Form
In all the above mentioned cases we may ask a person to enter their -
Private Information - Name, contact address, phone numbers, SSN, and email address.
Billing Information - Credit card number, and billing address
Unique Identifiers - User Name, passwords, and account numbers, etc.
The information supplied by a client is used in following ways
For managing an order
For sending out confirmation
For personalizing a client experience
For processing transactions
For administering a promotion, contest, or survey
For sending marketing communications
For improving web experienceProtecting Information
We implement variety of safety measures to protect all personal information given to us.
We use secure server to protect the sensitive credit card information entered by a user. Any credit information entered into the website is transmitted via Secure Socket Layer (SSL) technology and then encrypted into
Database of payment getaway provider and its access is limited to authorized people or systems- who are required to keep the information confidential.
We don't store a client's private information or his financial details on our servers.
Cookies
Yes, we do use cookies to track a clients buying behavior on our website.
These cookies help us to -
Remember and process the products in a clients shopping cart
Understand a clients typical preferences and to serve him better
Keep track of campaigns
Sharing Information
We do not transfer your personal information to any outside parties for any reasons other than
Legal requirements
Supporting a investigation of a fraudulent practice or to respond to a government request
Merger, sale, acquisition of a sale of Magnets Buddy on a whole or portion of assets. In such cases clients will be informed prior to change of ownership and they will be offered choices to protect their information.
We may share this information with trusted third parties, who help us to complete a order process, to conduct a business, to service a client or to manage our website.
Correcting and Updating Personal Information
Clients can review and update their personal information while ordering from us. Or they can seek our assistance by contacting us at info@magnetsbuddy.com.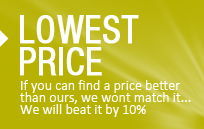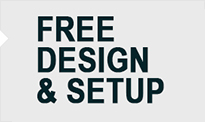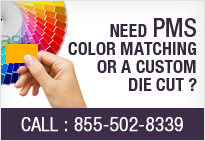 Faqs
How do we know that magnets offered by you are of genuine quality?
Don't get fooled away by the concept of thicker magnets. Most of the magnet manufacturers produce magnets with higher rubber content and lesser magnetic material and charge higher. However, we offer ONLY THICKER MAGNETIC MATERIAL at COST EFFECTIVE PRICES. Also, all our magnets are MADE IN USA using high quality magnetic material.
What shipping facilities do you offer?
We offer Fed EX and Standard Overnight shipping.
View All FAQ
Client List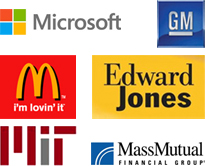 View All